Experiment: Low Oil Pressure~Guest Blogger Jon Kotwicki CFII/MEI
When most pilots think about losing oil pressure in a piston engine; they envision the engine violently sputtering as the oil heats up, loses viscosity, and ultimately thins to the point where it can no longer provide adequate lubrication, leading to "metal on metal" contact, quickly seizing the engine and perhaps throwing a rod in the process.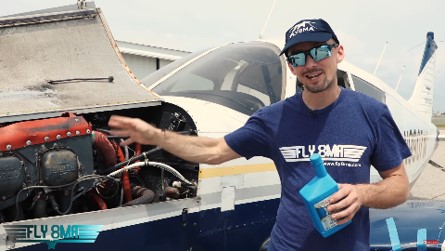 However, this was not our experience. At least, not nearly as soon as we expected. After "losing oil pressure" in our (not airworthy) Cherokee, we managed with a bit of manipulation to the throttle and mixture to keep the engine running for nearly eighteen minutes. While the oil completely drained from the engine in under 10 seconds (simulating an oil cooler line failure); we had several minutes where the engine was still able to produce full power and would technically be able to climb, and several more after that where we would have had enough power for cruise.