Flight Review Follow-up ~Guest Blogger Andrew Dow NAFI MCFI/MGI
I recently received a phone call from one of my previous students that started off with… "You know how I always gripe and complain during our flight reviews about how you make me manually hand crank the landing gear down?" I stated, "Of course I remember how you complained that you had to make about 50 turns on the handle just to make the gear go down." He said, "well, I had to actually to do that in real life last week and I just wanted to say thank you very much for making me do that every flight review!"
My student owns a beautiful 1965 Beechcraft Debonair and had experienced an alternator failure during flight one afternoon and had to manually hand crank the landing gear down and executed a safe landing at an airport along his cross-country route. It made me feel good as a flight instructor to know that some of the things that we train and prepare our students for had actually paid off.
As a brand-new flight instructor, I had never incorporated having my students perform an emergency manual gear extension before. I remember conducting my very first flight review and had no idea what to ask during the ground portion and what flight maneuvers to have the student perform so I asked a more experienced flight instructor what I should do, and they stated to conduct it like a mini-checkride. So, for the first few years as a flight instructor, all of my flight reviews were just like mini-checkrides until I heard about an elderly pilot based at our airport making a gear up landing in his Piper Malibu. Come to find out that the pilot forgot to turn on their alternator switch during engine startup and lost all electrical power about 30 minutes into flight. I also learned that the pilot had tried to pull their emergency gear extension knob to what they thought was all the way out, but it was never at full travel, hence why they decided to land gear up. There was a safety feature in the Piper Malibu that when you pulled out the emergency gear extension knob it would move out a few inches, but a pilot would have to use a several pound force to pull the knob out to full travel so that someone wouldn't accidentally pull it out by mistake.
The pilot of the Piper Malibu was contacted by the FAA to conduct a "709 Ride," so they contacted me to do their training before had had to fly with the FAA. During our first flight together, I had asked them if they had ever performed or pulled out the emergency gear extension knob before and the pilot told me that they never did it before in all of the 12 years they owned the airplane. That is why the pilot never knew that all they had to do was pull out the manual emergency gear extension knob just a few more inches and the landing gear would have gone down for them. I was very shocked at the pilot's response that they had never pulled out the manual emergency gear extension before, and it made me think of how I needed to change the way that I conducted flight reviews.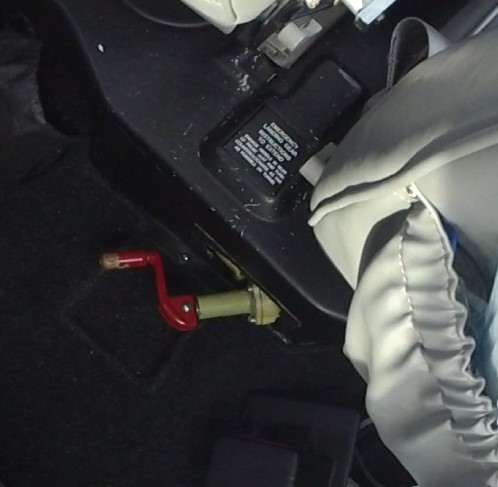 Example of the retractable landing gear hand-crank
(Both Photos courtesy of the American Bonanza Society www.bonanza.org)
I made a commitment to myself that if I was going to conduct any training or a flight reviews in an aircraft that had retractable landing gear that I would make the pilot perform a manual gear extension if it was possible for the airplane being flown. I had also incorporated several emergency procedures, such as simulated smoke or fires in flight, high or low oil pressure and temperature procedures, along with several other emergency situations during flight reviews. As flight instructors we may only get to see or fly with pilots once every two years, so the ground and flight time we have with them is extremely important. I make sure to utilize our time together wisely and go over multiple emergency scenarios and procedures with them so that hopefully one day they will be comfortable and confident in knowing exactly what to do.
As I finished up my phone call with the pilot of the Beechcraft Debonair he made one request to add for our next flight together. He asked if we could go over procedures for operating in non-towered airspace without a radio. He indicated to me that when he experienced the alternator failure, his brain was going 90 MPH and didn't know how he should fly or enter the traffic pattern without the use of a radio as well as how to determine what runway to use. I told him absolutely as that will be one more emergency scenario, I will be adding to my future flight reviews.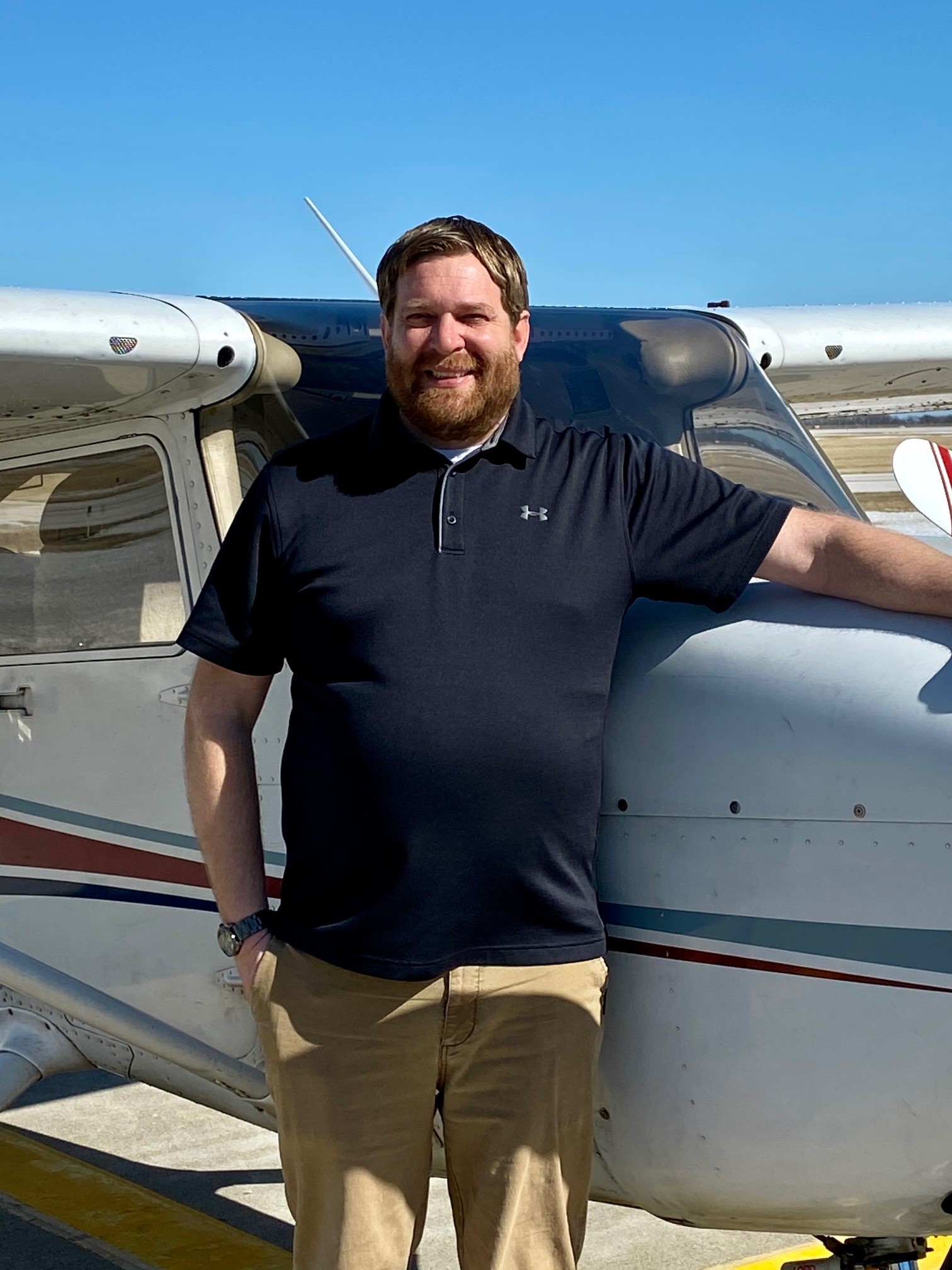 Andrew Dow, CFII/MEI/ATP
NAFI MCFI/MGI
NAFI #22453
Blogs are intended for educational purposes only and do not replace independent, professional judgment. Statements of fact and opinions expressed are those of the author individually and, unless expressly stated to the contrary, are not the opinions or position of the National Association of Flight Instructors. NAFI does not endorse or approve, and assumes no responsibility for, the content, accuracy or completeness of the information presented. Readers should note content may appear in various media, including print, email, enews without further notice.
Share this post: