We Need To Talk About The Skills Gap In Pilots
We Need To Talk About The Skills Gap In Pilots~Guest Blogger JBaynton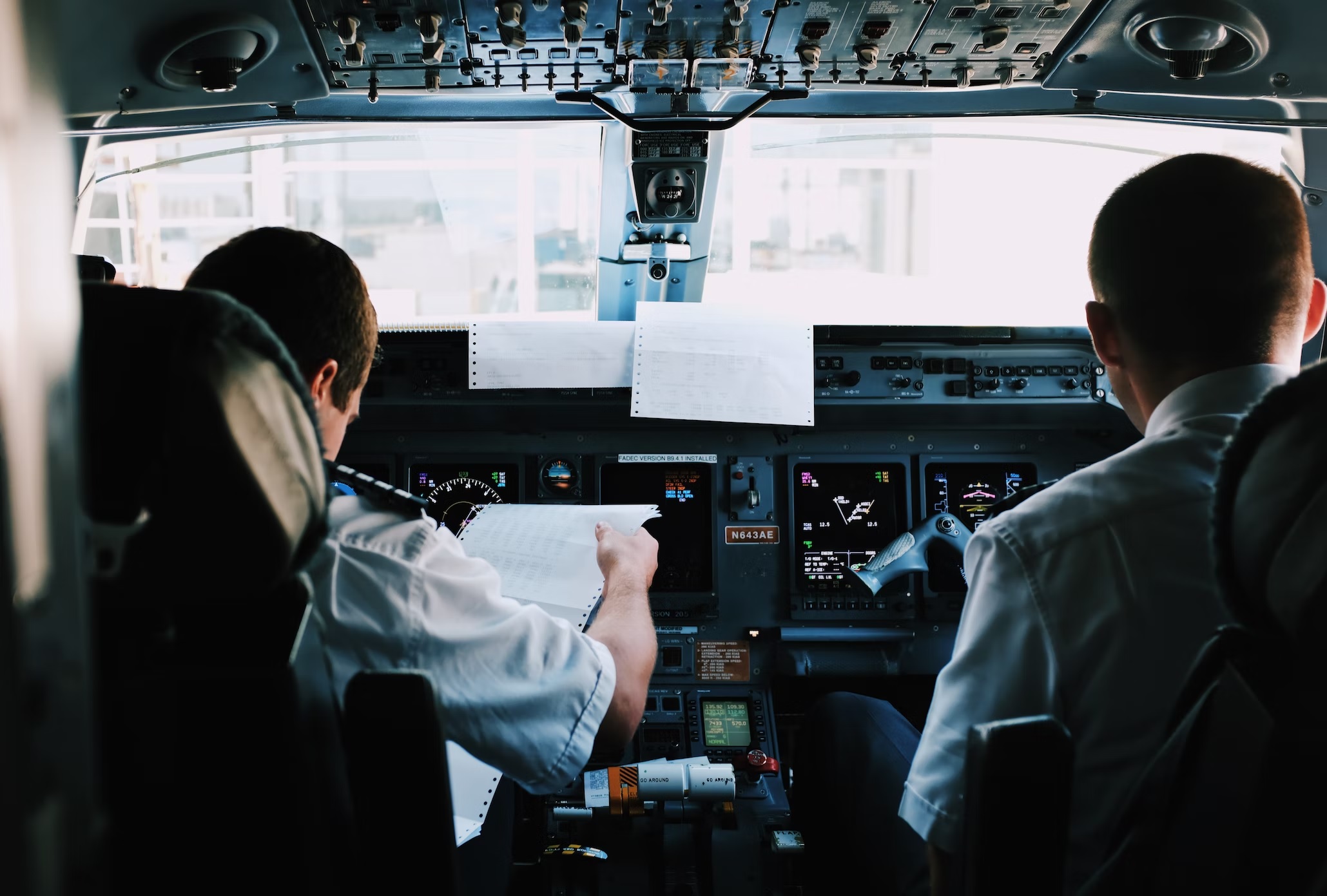 Among the major industries disrupted by the pandemic was aviation. CNBC notes that the pilot shortage currently stands at around 8,000 pilots, accounting for 11% of the total workforce. This gap has only been aggravated by the pandemic, and has in fact been growing over the past few years.
This shortage of skilled and qualified pilots can be traced back to the decline of aviation interest among the younger generation and an aging workforce facing mandatory retirement. As demands for air travel are not going to slow down anytime soon, now is the time to put the skills gap in pilots at the forefront of the conversation.
Broadening the scope of training and education
As the problem takes root at entry and recruitment, efforts to attract new talent must be intensified. These efforts must not only communicate the value of participating in the aviation industry but should also reflect a commitment to breaking down the barriers and roadblocks that have long since characterized piloting.
There is a great incentive to tap into newer, more diverse demographics by raising awareness among the youth—especially young girls, whose gender remains underrepresented in the field. The recent celebration of the 8th annual Girls in Aviation Day illustrates how closing the gender gap ensures a promising future for would-be pilots and the industry at large.
There have also been endeavors to offer more scholarship opportunities and in-house training programs, but educational inaccessibility goes beyond finances. An overview by LHH on coaching introduces a new perspective to coaching and mentorship where guidance is proactively being sought out by coaches, rather than requested only when necessary.
Applied in the context of broadening the scope of flight instruction, students and trainees must therefore feel comfortable turning to their flight instructors and mentors as valuable sources of support and knowledge. Piloting as a profession can be less intimidating when instructors cultivate both professional competence and personal confidence.
Learning, relearning, unlearning as part of growth
Redefining flight instruction through coaching extends toward pilots' career development. From our recent post on defining leadership, the true mark of a leader-instructor lies in guiding students towards becoming future leaders themselves, whether by challenging them with more difficult tasks or pushing them to acquire and master new skills.
With emerging cockpit technology like artificial intelligence and cybersecurity solutions, coaching becomes a resource not only for imparting professional knowledge but also for instilling in pilots the values of adaptability and resilience in the face of change. Flight instructors can also integrate coaching as a non-technical approach to refresher and recurrent training for current pilots.
Boosting pilot proficiency amid technological advancements requires a great deal of unlearning, too. With The Verge reporting major investments in eVTOL or electric vertical takeoff and landing vehicles, this new technology demands experienced pilots to unlearn previous skills and control behaviors from non-automated aircraft.
Pilots must therefore undergo a cycle of learning, unlearning, and relearning to keep up with the pace of an ever-evolving aviation industry. Throughout this cycle, flight instructors play vital roles in interchanging ideas and exchanging best practices.
Overall, the skills gap in the piloting profession calls for continued collaboration among stakeholders—mainly the aviation industry, educational and training institutions, and tech companies—to rethink the ways they operate and work with pilots. Simply hiring more pilots is a stopgap solution to a shortage that has underlying problems in diversity, accessibility, and adaptability.


Piece specially submitted to nafinet.org


JBaynton
Blogs are intended for educational purposes only and do not replace independent, professional judgment. Statements of fact and opinions expressed are those of the author individually and, unless expressly stated to the contrary, are not the opinions or position of the National Association of Flight Instructors. NAFI does not endorse or approve, and assumes no responsibility for, the content, accuracy or completeness of the information presented. Readers should note content may appear in various media, including print, email, enews without further notice.
Share this post: